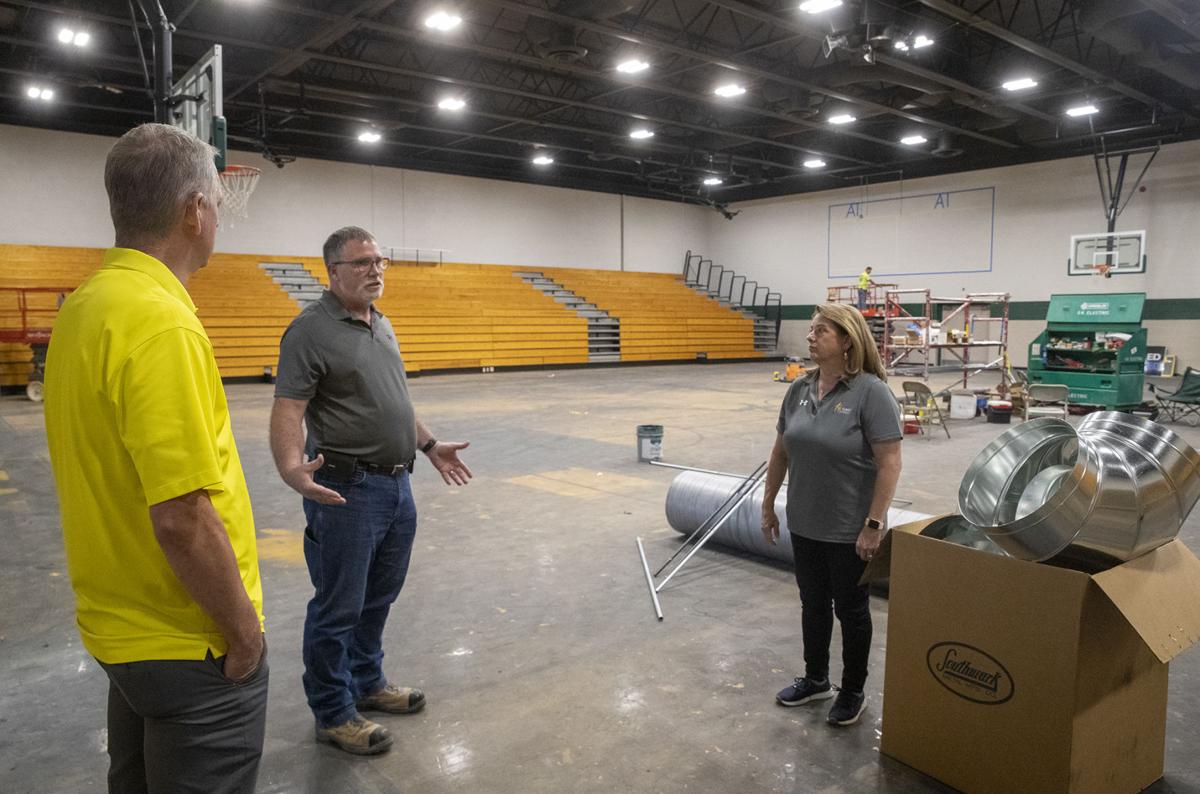 St. Albert Catholic School is headed for another victory at its main gymnasium.
The gym and adjoining area are being upgraded as part of a remodeling project. The school will hold an open house from 1 to 4 p.m. Sunday so supporters can see the progress that has been made.
The project will open up the gym lobby area to better accommodate crowds, update facilities and improve accessibility, said Paul Cox, a local contractor. Cox, whose children graduated from St. Albert, is basically serving as volunteer contractor for the project.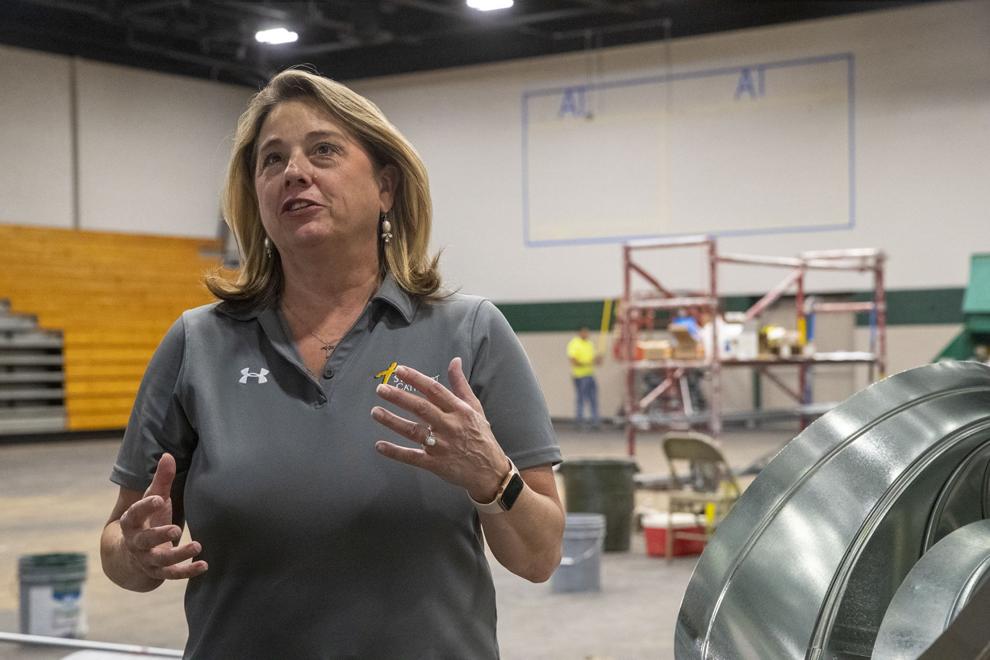 "He's been fantastic," St. Albert President Anne Rohling said.
Jake Driver, the school's facilities director, worked with Cox to identify some of the facility's needs, she said.
The remodel will include a new spirit store, concession stand, athletic training room and restrooms, as well as new flooring and lighting, Cox said.
"We're really, really proud of this project," Rohling said. "It's been a long time coming, and we're pretty excited about being able to expand and make it nicer for the students," as well as patrons and visitors.
Workers have removed the women's restroom and concession stand from the corner of the lobby to open up the space, Cox said. Furniture will be placed in that area. The trophy case that was in the center of the lobby has been moved down the hall.